How do I deactivate RoboShield on my iPhone?
If you don't have a valid Roboshield subscription, please deactivate protection to ensure your
calls are not forwarded to this service. If this is not completed, please note that not doing so may lead to missed calls or voicemails. To deactivate Roboshield, you have to restore carrier settings. This can be done pretty quickly by following the steps below: (Please note that deleting the app from your device will not restore your default configurations)
Step 1: Stop forwarding calls to RoboShield.
To stop sending calls to RoboShield, reset the call forwarding settings with your respective carrier. Please find your respective carrier below and call the configuration number mentioned.
Verizon:
Dial this number: *73
Follow the instructions on the call until it is finished
AT&T or T-Mobile:
Dial this number: ##004#
Wait for the system pop-up appears and tap "Dismiss."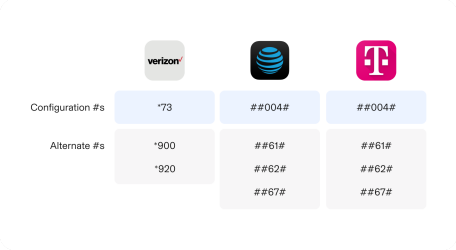 Step 2: Stop Silencing Unknown Calls
To stop blocking all unknown calls, please go to settings on your iPhone and make sure the "Silence Unknown Callers" option is off.
Once the configurations are done, RoboShield will be fully deactivated and you won't receive your calls anymore through RoboShield.