How do I unblock a number?
To unblock a number, navigate to the Block/Allow List tab in the app.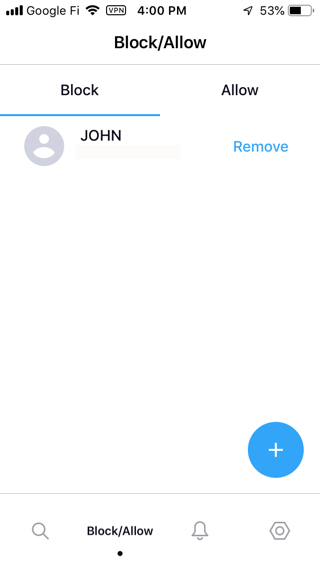 Ensure the 'Block' tab is selected to view the Block List. Locate the number you want to remove
and tap 'Remove' next to the number. Number will be removed from your block list.