How to report and block numbers directly from the iOS native call log
1. Enter iOS settings and select "Phone"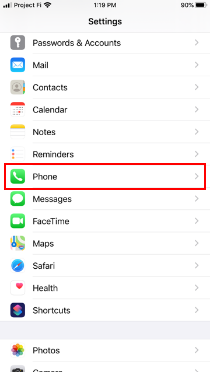 2. In the "Phone" menu, select "SMS/Call Reporting"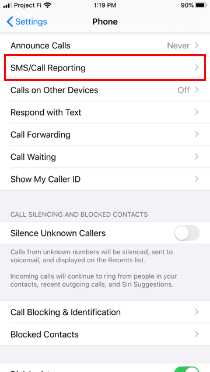 3. In the "SMS/Call Reporting" menu, select "Robo Shield"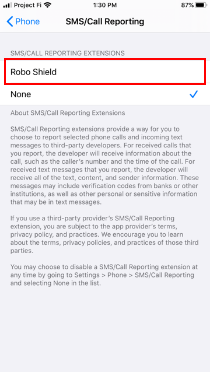 4. When the permission prompt appears, select "Enable"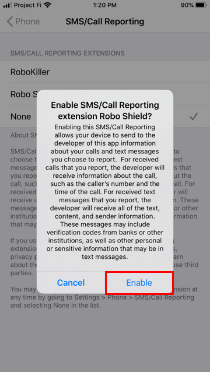 5. Exit "Settings" and navigate to your native iOS call log. Select any number and slide left, then select "Report" option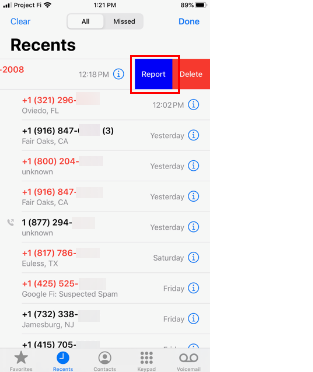 6. A Robo Shield page will appear and you can report this call directly to the FTC. By reporting numbers, you help increase awareness for spam numbers which will help reduce their chances of reaching other people.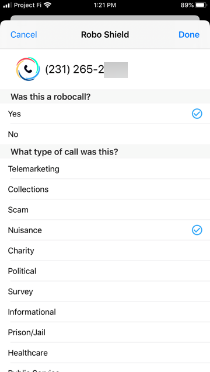 7. After you report a number, you will receive a notification to automatically block the number.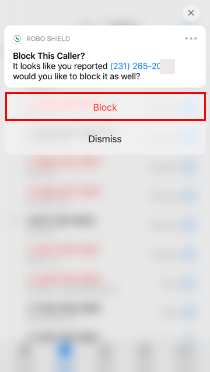 How to look up number details on native iOS call log
1. Open the iOS native call log screen and click on the info button next to any number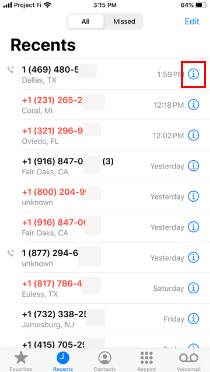 2. Click "Share" in the number details screen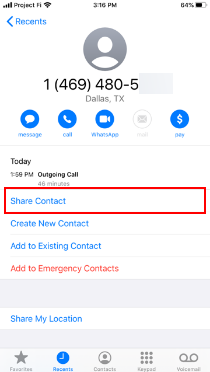 3. Select "More" option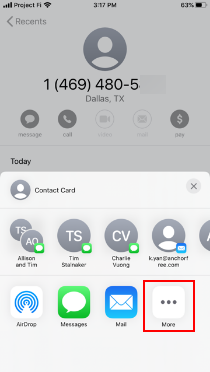 4. Click on the "Edit" option and then enable "Robo Shield" and click "Done"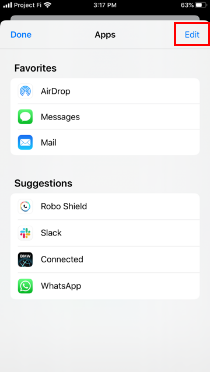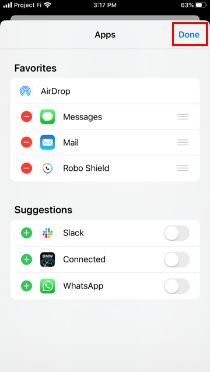 5. Go back to your native iOS call log and tap on the info icon next to any number and then select "Share" again. This time you will see an icon for "Robo Shield" - select it.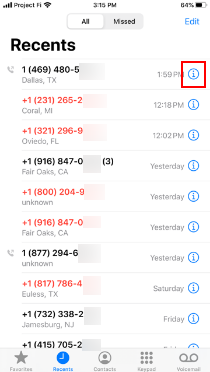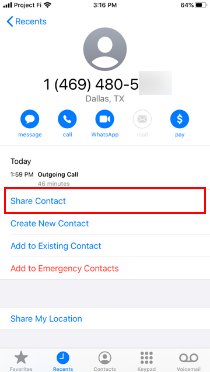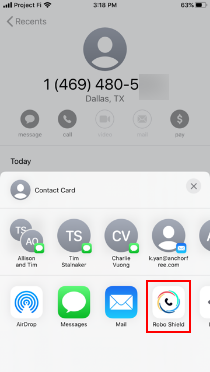 6. You can now quickly look up any number from your native call log.