Why is Robo Shield is not blocking any spam calls?
If you find that Robo Shield is not blocking any spam calls but instead just identifying them as "Likely spam" when your phone rings, the application is in basic or free mode.
To resolve the problem, we need to know how you purchased the product.
Robo Shield purchased from App Store
If you purchased Robo Shield directly from the Apple App Store, then make sure that in the setting window all the settings are turned on.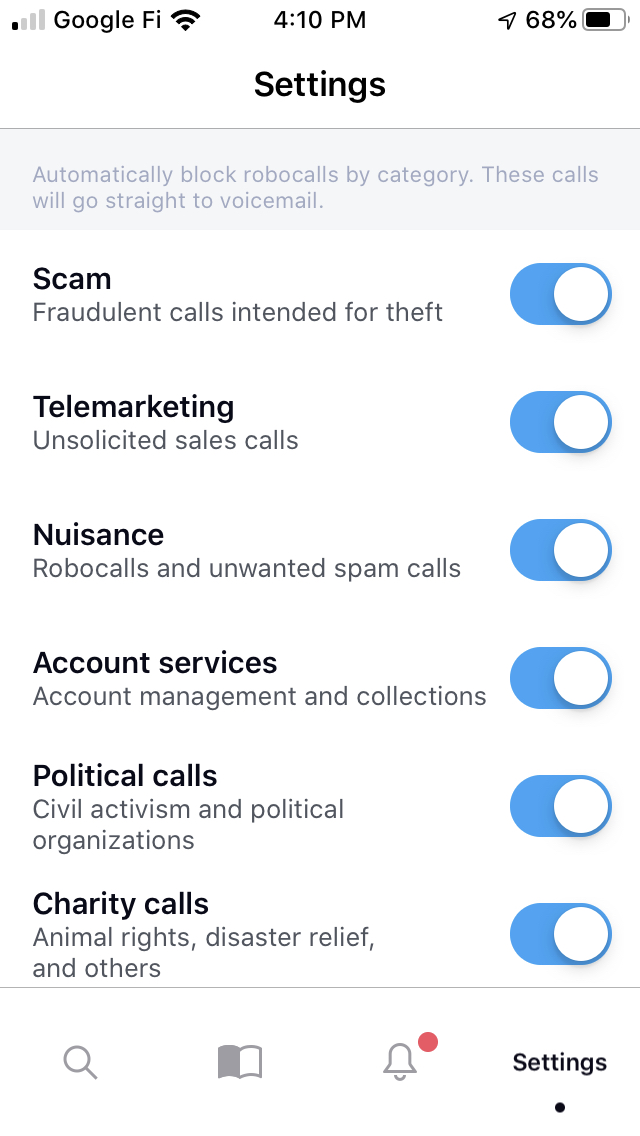 If they are all turned on, scroll to the bottom of the settings window and select About. Then pick "Restore purchase".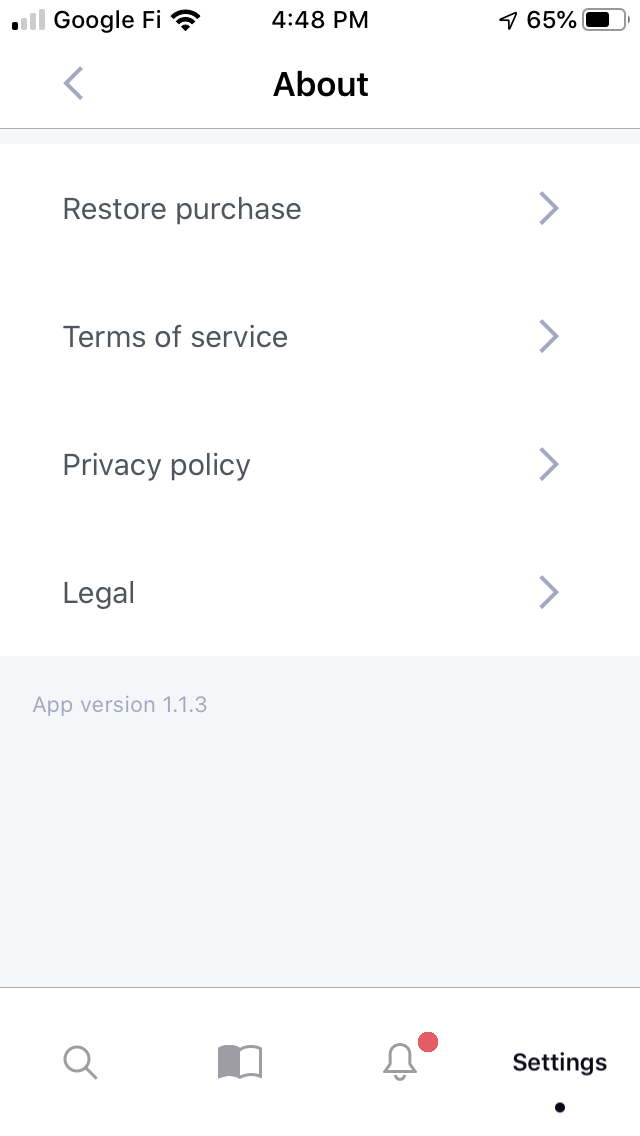 This should resolve the problem. If not, please fill out this form.
Robo Shield comes from the Hotspot Shield Bundle
If you got Robo Shield from the bundle of products that are included with Hotspot Shield, then Hotspot Shield must be installed on the same device as Robo Shield and you are logged into Hotspot Shield with the email address associated with your premium account.
If this does not resolve the problem:
Delete the Robo Shield app from your phone
Download Hotspot Shield on your phone and log in to your account
Re-install Robo Shield on your phone, Robo Shield Premium will activate automatically
If Robo Shield is still not blocking spam calls please fill out this form.